We have 4 indoor batting cages. The pitch speed varies depending on which cage you choose.  Pitch speeds are posted on the door to each cage. Once inside, you'll find a token box – tokens work in all the cages.  A switch on the token box lets you select "baseball" or "softball."
---
Fenway Park

Great for beginners and little league players, this cage throws baseball pitches at 40mph.  Softball in this cage is slow pitch, 25mph.  Less of the high-arc, also great for beginners.
---
Dodger Stadium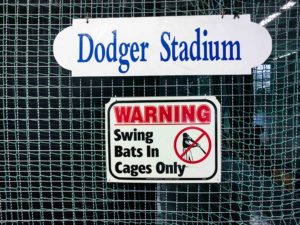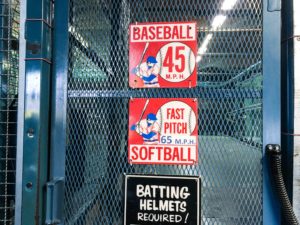 This cage features 45mph baseball, and also fast pitch softball at 65mph.
---
Wrigley Field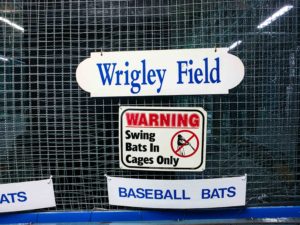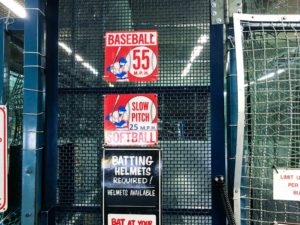 This cage has a 55mph baseball pitching machine, and a 25mph slow pitch, high-arc softball pitching machine.
---
Ebbetts Field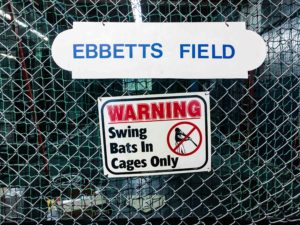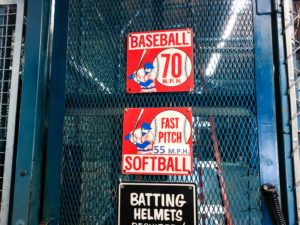 Can you handle the fast ball?  Find out in this cage – 70mph baseball.  And, 55mph fast pitch softball.